Last May, the cryptocurrency industry made a big presence at the annual meeting of the World Economic Forum (WEF), the so-called "Davos meeting".
Eight months later, after major crypto firm failures and a market downturn, the industry is still making its presence felt in Davos. But compared to last year, it's far less noticeable. In Promenade, the central area that leads to the main venue, there are still several cryptocurrency companies that advertise their projects to Davos participants and set up special venues called "houses." ing.
Change in 8 months
However, the number of exhibitors from cryptocurrency companies has decreased significantly. Exhibitors include Circle, Global Blockchain Business Council (GBBC), Casper Labs, and Filecoin Foundation.
Advertisements for crypto companies were ubiquitous last year, but this year they are barely noticeable, surrounded by financial and tech giants. No free pizza stalls touting Bitcoin (BTC) or tons of ads targeting passers-by.
"It's changed a lot in eight months. Last year we had a crypto house every five to ten feet," said Brooks Entwistle, senior vice president at Ripple.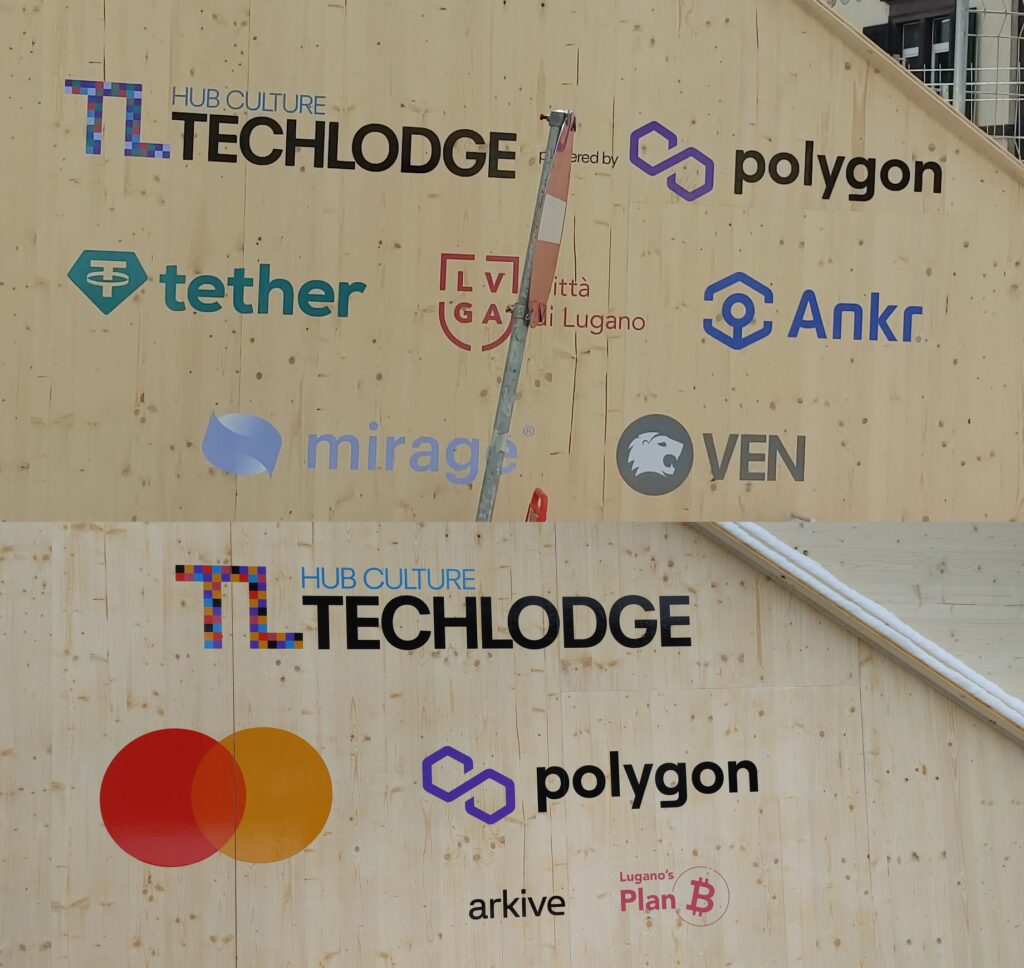 Last year's event was postponed from January to May due to the spread of the new coronavirus infection. In other words, many of the companies advertising or exhibiting houses likely applied when the cryptocurrency market was still bullish.
In contrast, this year's offerings would have been made after the price had fallen.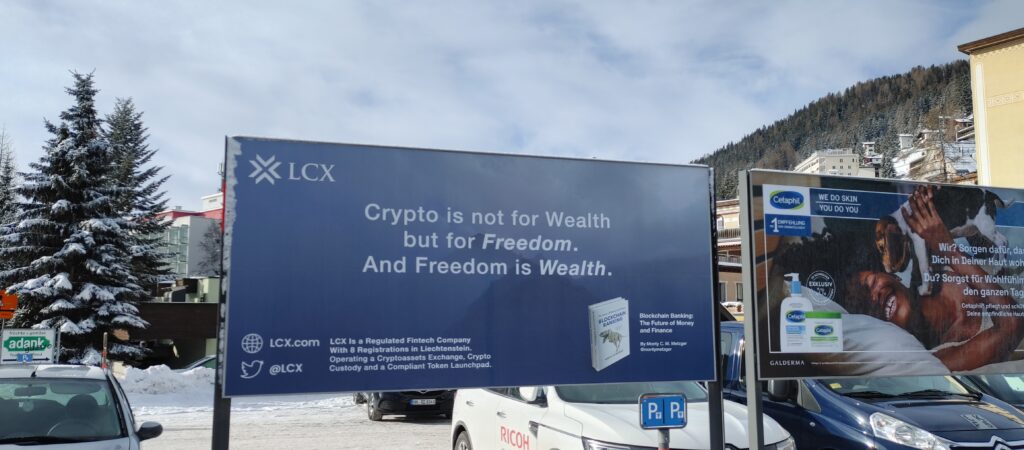 "We've seen a lot of turmoil since we came here in May. There's no NFT gallery[this year]. We're here to work and talk," Entwistle said.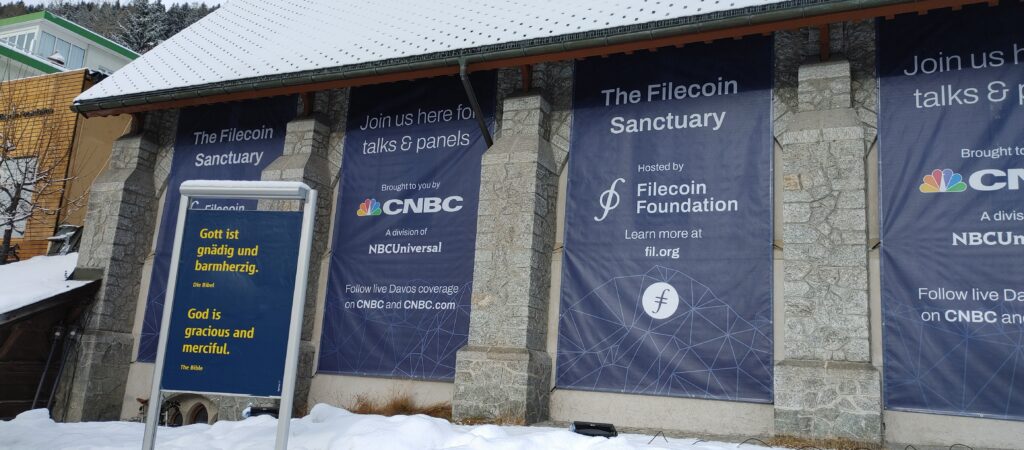 Those participating this year have not succumbed (to the bear market). Filecoin Foundation Policy Director Marta Belcher believes this year's event was less noisy, allowing conversations to focus on real technology.
"It's too early to give an assessment, but the response so far has been encouraging," Belcher said.
main event
As in the last few years, crypto assets are also making their presence felt at the main venue. There are numerous panel discussions covering various aspects of the crypto industry, with particular focus on specific topics such as central bank digital currencies (CBDC), digital identities and tokenized economies.
The official conference will start on January 17th. Crypto asset companies started their own unofficial events from the 16th of the previous day.
Circle, the Global Blockchain Business Council (GBBC), Casper Labs and the Filecoin Foundation will host panel discussions on everything from failed FTX to central bank digital currencies.
Former FTX CEO Sam Bankman-Fried is a "scammer", said Anthony Scaramucci, founder of Skybridge Capital, saying, "I really don't think central bank digital currencies are the solution. I don't think it will," said historian Niall Ferguson.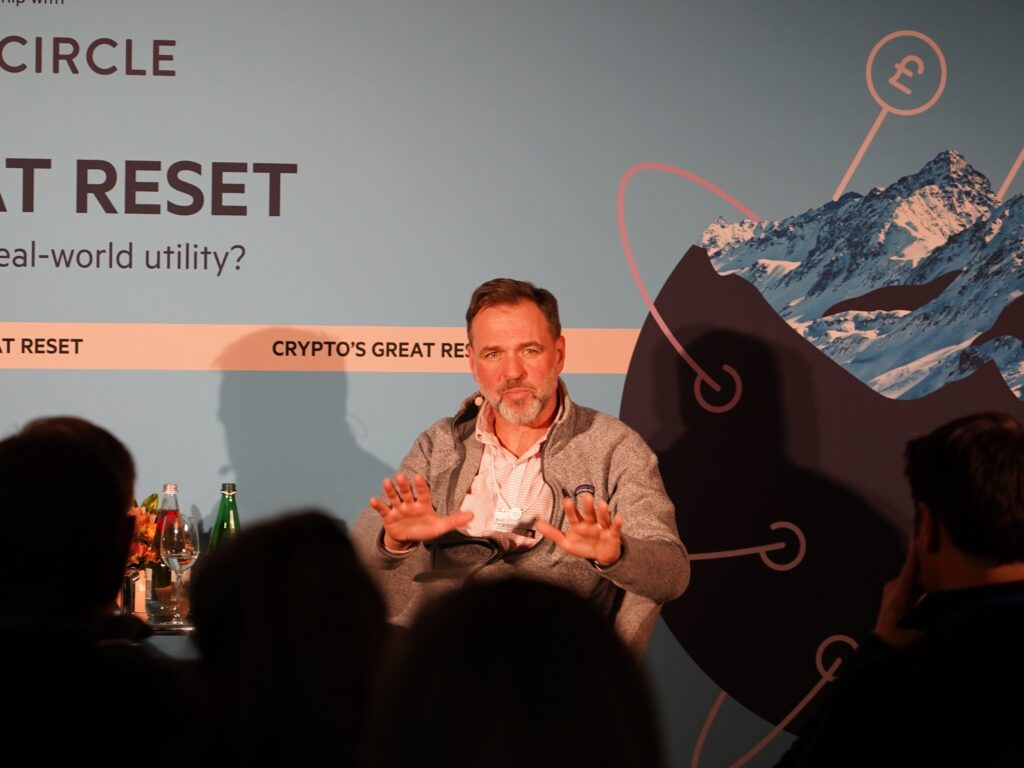 Regulators and policy makers also on stage
Perhaps more surprising is the active participation of regulators and policymakers in these panel discussions. A panel discussion on the use of blockchain by public institutions, hosted by GBBC, included several representatives of the United Nations, CFTC chairman Christy Goldsmith Romero, Austrian central bank Johannes Duong talked about his work.
Advit Nath, of the United Nations agency International Fund for Agricultural Development (IFAD), said he is actively using blockchain tools to track the flow of donations in specific regions. Commission Chairman Goldsmith Romero said that because blockchain essentially records all transactions, it is relatively easy to verify whether a particular transaction or crime is within CFTC jurisdiction, and that markets in general Said it can be used as a monitoring tool.
Events hosted by cryptocurrency companies also attracted participants. The special venue at Casper Labs was filled with people on the evening of the 16th, and the reception hosted by Filecoin was so large that there was standing room.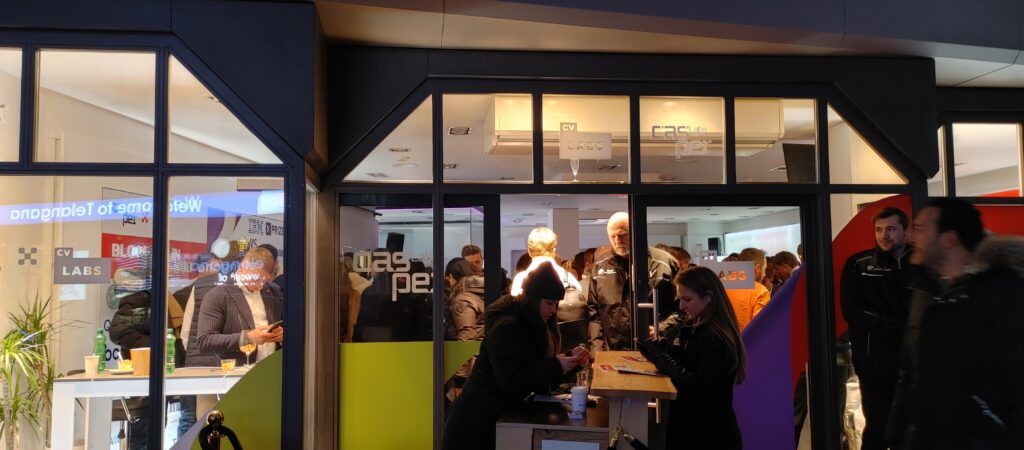 That said, it's hard to tell what the industry will achieve this week. Mr. Entwistle said the purpose of attending the Davos meeting was to meet potential customers.
"Our approach here is to be tactical about meetings," he said, noting that Ripple does not have its own house.
Davos is, after all, a place to network and find potential investors and clients.
Shadow of FTX
Of course, FTX will also be a factor in the relatively low profile of the crypto industry at Davos this year. Entwistle noted that FTX is a hot topic in many panel discussions.
Speaking at a panel discussion hosted by the Financial Times, Circle CEO Jeremy Allaire said an industry recovery needed to distinguish between the good guys and the bad guys.
"We need to distinguish between speculative assets that have no real utility or value and digital assets that are designed to have utility. We need to distinguish between regulated and unregulated." (Aller CEO)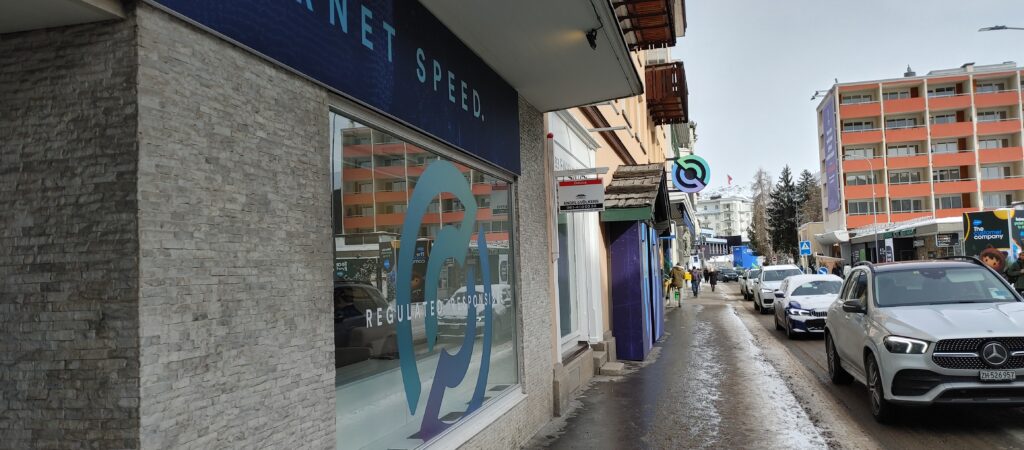 And in order to strengthen and clarify regulation, it is important for Congress to pass legislation that clarifies the powers each U.S. regulator can have, CFTC Chairman Goldsmith Romero said during a panel discussion.
Crypto industry insiders at Davos may get a glimpse of whether such tightening of regulations is likely.
Scaramucci said he would "probably repeat" the mistake of trusting someone like former FTX CEO Sam Bankman-Fried, adding that he "will not stop taking risks."
|Translation: coindesk JAPAN
|Editing: Takayuki Masuda
| Image: Nikhilesh De/CoinDesk
|Original: Davos 2023: Crypto Is Down but Not Out
[Davos Conference 2023]Cryptocurrency industry, inconspicuous but constant presence: local report | coindesk JAPAN | coindesk Japan Our Bitcoin News.