Personal pledge bond documents show a promise to pay the court $250 million if the former CEO Bankman-Fried fails to appear in court at the promised date and time — made public at the end of the year. From columns and interviews, we carefully selected 10 books that we want to read on Sundays (New Year's columns will be introduced tomorrow).
Bitcoin: 10 Big News for 2022
While price drops and corporate bankruptcies have dominated crypto news in 2022, 2022 was a year of big progress for Bitcoin (BTC).
In 2022, we saw how Bitcoin, as a protocol, enables a wide range of innovations that can meet the needs that developers and entrepreneurs have identified without changing the protocol. We've rounded up the 10 biggest news stories about Bitcoin. ……read more.
BTC Mining, Europe's Last Refuge Is No Longer Available
Bitcoin (BTC) mining companies (miners), which fled to northern Norway and Sweden earlier this year to continue operations due to skyrocketing electricity prices, have halted operations this winter due to skyrocketing electricity prices.
Just a few months ago, European miners moved to the Nordic countries, where abundant hydropower and low demand have resulted in some of the lowest electricity prices in the world, amid soaring electricity prices across Europe. There were also mining companies heading to the United States and Canada.
But now mining companies are facing record high electricity prices. Winter is still in its infancy, when demand for electricity for heating increases. ……read more.
33 billion yen bail is a misunderstanding — Bankman-Fried just signed the paperwork
Former FTX CEO Sam Bankman-Fried was released on bail on December 22nd, effectively freeing himself. Media outlets around the world reported that he had posted an unprecedented $250 million bail. In court, Assistant U.S. Attorney Nicholas Roos also described it as the "largest ever" pretrial bail.
However, it turned out that this "$ 250 million" has facts different from the numbers. In fact, bail is pretty low. ……read more.
Binance Coin Unlisted on Major U.S. Cryptocurrency Exchanges May Be a Yellow Signal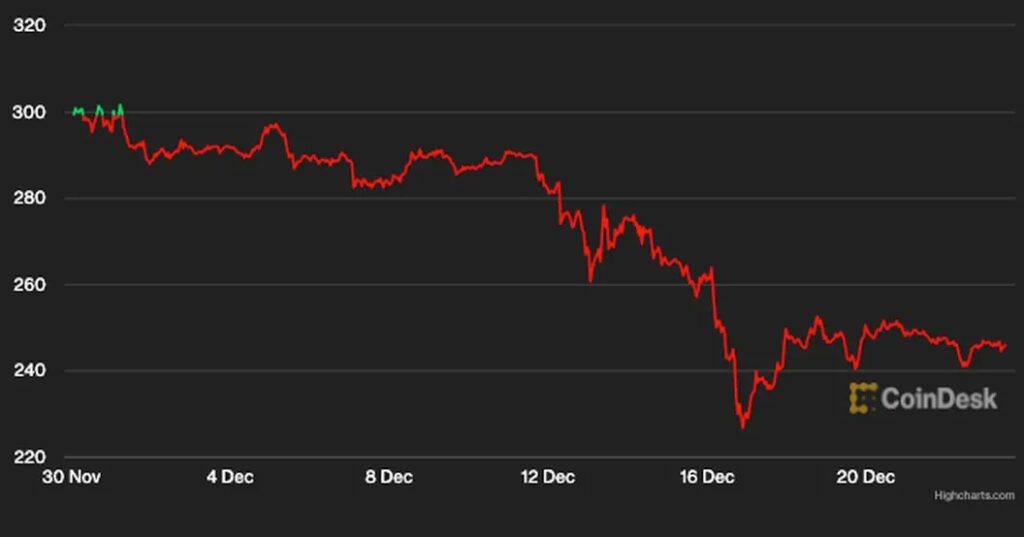 Binance has been the center of speculation in the cryptocurrency market for the past few weeks. Billions of dollars have flowed out of the exchange, audits have fizzled out, and it is reportedly under investigation by U.S. regulators.
These fears are clearly reflected in the recent downward trend of Binance Coin (BNB). Binance Coin plunged about 17% in December to near $245, well below the 5.7% decline of the CoinDesk Market Index, a cryptocurrency index. ……read more.
5 things that pissed me off in 2022
Here are five crypto-related events that have pissed me off in 2022. Of course, there were far more than five, but I didn't include the obvious ones like "market downturn" because it's not fun. ……read more.
Loss of FTX users is money for Wall Street lawyers
Former CEO Sam Bankman-Fried has posted $300 million in bail, executives are dealing with prosecutors, and a million creditors are trying to get their money back.
But one group will undoubtedly benefit: lawyers and consultants. ……read more.
Unknown Trends for 2022 ─ Crypto Assets Taking in Mobile
2022 will be remembered as the year of the "Merge," or the decline of industry giants like FTX, Three Arrows Capital and Terra.
But in 2022, there were other, lesser-noted but influential trends. Crypto assets have finally woken up to the importance of mobile. ……read more.
Bitcoin development is a small elite ─ 40 to 60 monthly active developers: NYDIG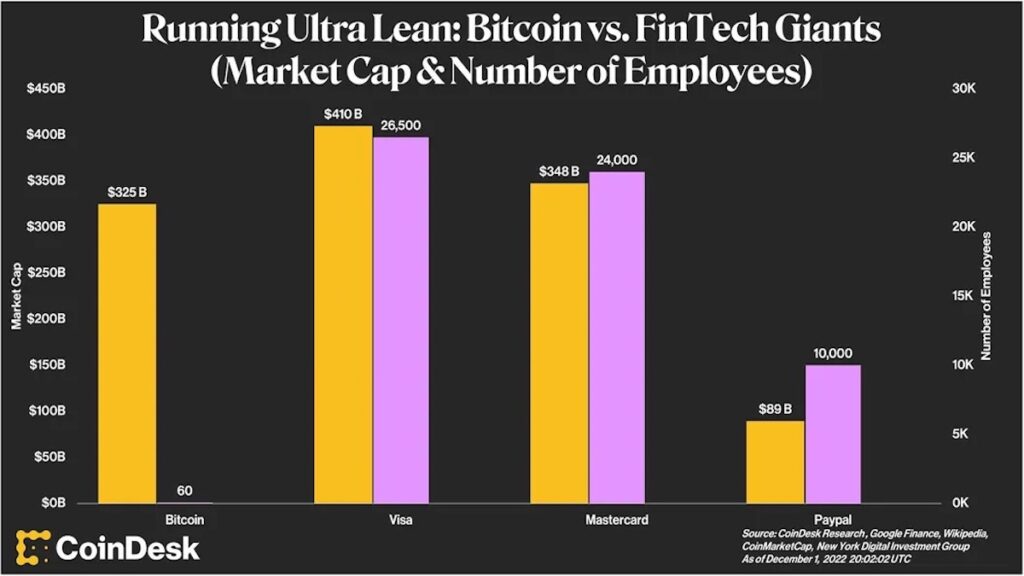 Bitcoin has only a few dozen monthly active developers, while traditional financial giants such as Visa, Mastercard and PayPal have tens of thousands of staff.
Bitcoin-focused investment firm New York Digital Investment Group (NYDIG) released a report in September that outlined the 14-year evolution of Bitcoin from a software development perspective. ……read more.
The End of "Crypto Twitter" – What About Open Forums?
If, as many have predicted, Twitter's slow decline under Elon Musk's leadership, what will happen to crypto-related buzz "crypto Twitter"?
Insider Intelligence forecast this week that Twitter will lose 30 million users over the next two years. ……read more.
US inflation decelerates, but bitcoin's topside is heavy, and economic recession concerns are stuck in all directions[bitbank report]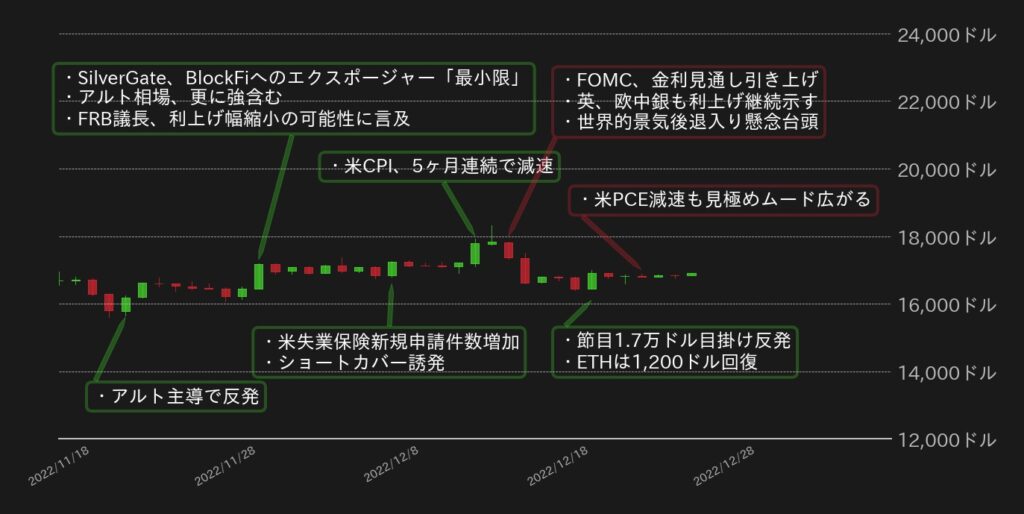 With the aftermath of the FTX shock lingering, Bitcoin (BTC) fell below $16,000 in November against the dollar. Turning to the development of trying to return, SilverGate, which had been concerned about its involvement with BlockFi, announced that its exposure to the company was "minimal", and the US Federal Reserve Fed Chairman Jerome Powell mentioned the possibility of a smaller rate hike, leading to a recovery of $17,000 into December. ……read more.
|Text and editing: coindesk JAPAN editorial department
| Image: Kryptovault's mining facility in Norway. Bitmain mining machines pile up (Eliza Gkritsi/CoinDesk)
What is Bitcoin mining's last European refuge? Bail of 33 billion yen is a misunderstanding[10 carefully selected books to read on Sunday]| coindesk JAPAN Our Bitcoin News.