YGG Japan raises funds
ForN Co., Ltd. announced on the 30th that its partnership with blockchain game platformer YGG Japan has completed a private round of funding equivalent to approximately 400 million yen from a total of 18 companies.
YGG (Yield Guild Games), the co-founder of YGG Japan, is the world's largest DAO gaming guild that provides NFT (Non Fungible Token) that generates profits in blockchain games, 80 game titles and infrastructure partners. , connecting 8 regions between subDAO networks.
As for the background of the funding, he said, "The top priority is to build an environment for end users in the Japanese NFT/blockchain game market." By developing tools and building environments for mass adoption, including the pre-release GabeeTown (α version), many game users will be able to safely and securely play web3 games, which are expected to expand in the future. We aim to promote the construction of an environment that allows us to create "professional gamers".
Partner companies, investors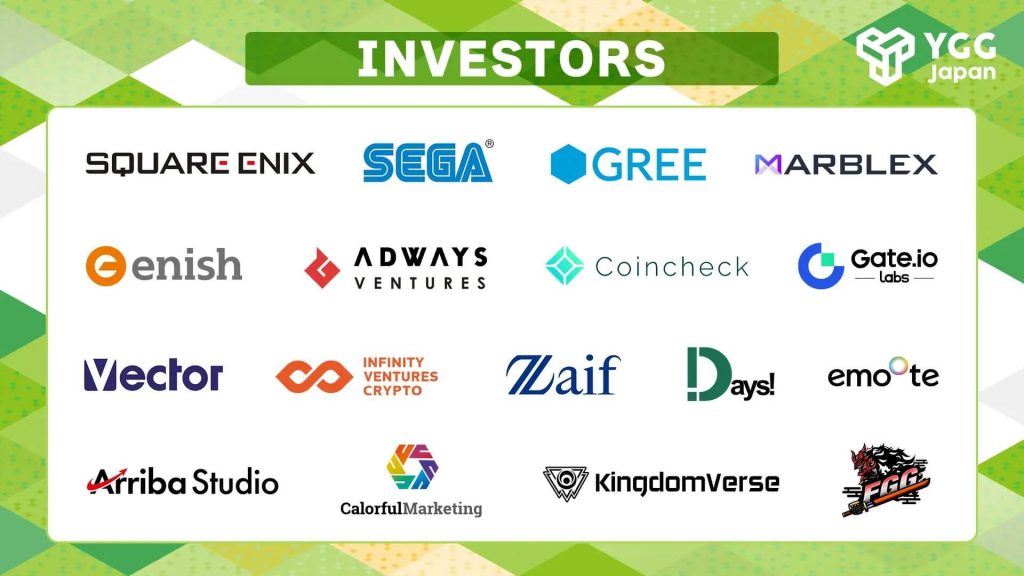 In addition to major game companies listed on the Tokyo Stock Exchange such as Square Enix, Sega, and Gree, which are also participating as initial validators of the Oasys chain, mobile game development and operation enish, crypto asset exchange operator Coincheck and CAICA DIGITAL (Zaif parent company), and Adways Ventures, a subsidiary of advertising giant Adways.
YGG Japan Raises 400 Million Yen in Private Round Our Bitcoin News.