The non-transferable NFT "Soul Bound Token (SBT)" is attracting worldwide attention these days. In December 2022, an event about SBT was held in Tokyo, titled "New innovation brought to Web3 by non-transferable NFT (SBT) – SMBC and HashPort open up the future". Mr. Hiroo Isowa, Managing Executive Officer of the SMBC Group, who announced a business alliance in the SBT business, and Mr. Yohiro Yoshida, Representative Director of HashPort, took the stage. They talked about the essential value of SBT and how to use it. The event was hosted by HashPort and coindesk JAPAN acted as a media partner.
What exactly is a Soulbound Token (SBT)?
In the first place, SBT (Soul Bound Token) is a kind of "NFT" that has become a familiar existence. Its greatest feature is that it cannot be handed over to others. It is issued in a form that is tied to the wallet and cannot be moved from there.
In the case of NFTs, there were many cases where they were bought with the expectation that "the price may rise in the future and it may be profitable." But what is the value of a token that cannot be transferred to another person?
In fact, NFTs, which are often used in the sense of trading items, and SBTs are used in completely different ways. One of the roles expected of SBT is, for example, "class attendance certificate". If you own an SBT, which is given only to those who attended classes, you can prove that you did attend classes at the university on _____. The point is that it cannot be handed over to another person.
There are various fields in which the feature of "I can't hand it over to others" can be utilized. For example, it can be used as a countermeasure against resale of event tickets. At the event, HashPort SBT manager Yuto Yabu explained the basic structure of SBT.
According to Mr. Yabu, there are two main types of SBT. It can be classified into (1) those used as "passports" for using some services, and (2) those used as "badges" that serve as proof of participation in events.
The characteristics of blockchain are "immutable", "traceable" and "decentralized", and NFT brings "clarification of ownership" and "securities of scarcity", and "non-transferable". Additional features have made this use possible, he explains.
Conventionally, such information was stored on the DB of each service. Therefore, in order to use it with other services, it was necessary for those systems to be linked with each other through APIs. However, in the form of wallet and SBT, there is no need for close system cooperation for each service.
Individual users, for example, as "music fans," use the SBT they have acquired by participating in live performances in the fan community. On the other hand, as a member of society, you can live by using SBT according to the situation, such as presenting SBT that can prove your work history, career, and skills to your workplace or new job. Mr. Yabu said, "Human beings have various aspects. From the user's point of view, SBT will make it possible to express what you want to show to the community you want to show."
What fields can it be used in?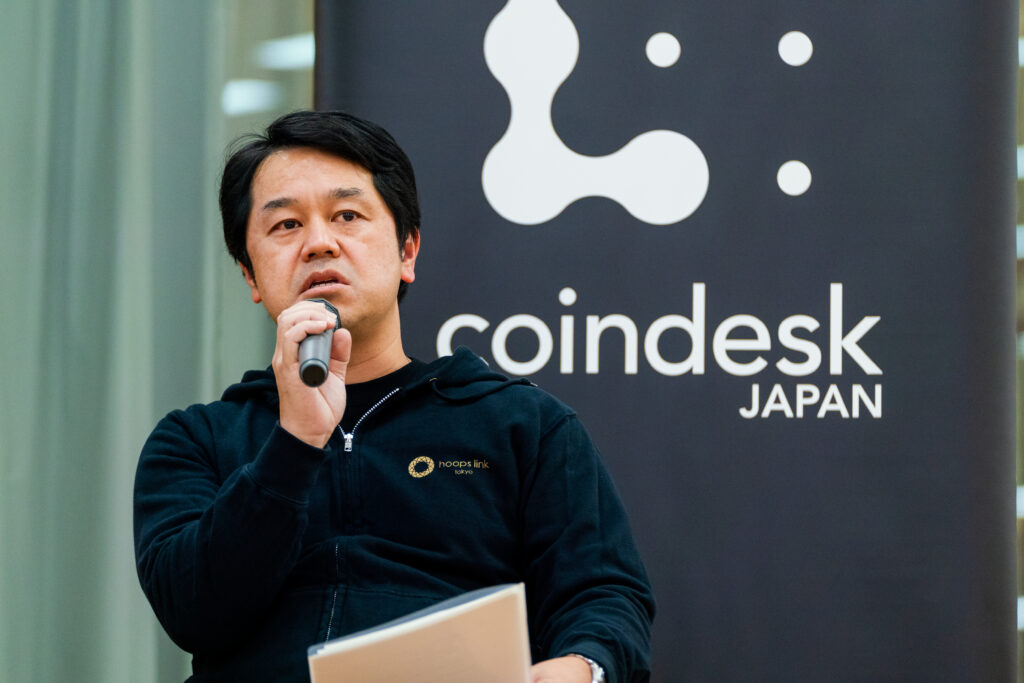 Next, Mr. Hiromitsu Shimoirisa, Senior Manager of SMBC Group's Digital Strategy Department, explained "Scenes where SBT is easy to use." Mr. Shimoirisa classifies the usage scenes by (1) the degree of strictness of identity verification and (2) the frequency of transactions. As a result, SBT is compatible with hotel stays, membership registration at department stores, ticket purchases for entertainment and sporting events, proof of use history for electronic devices, etc. "The strictness of identity verification is not so high, The frequency with which the data is referenced is quite high."
As a usage scene of the "badge type" that is granted by participating in events, etc., you can collect SBT that can participate in the event, and by meeting certain conditions (such as collecting a certain number), you will have the chance to participate in a limited concert. It is said that there is a mechanism that can be obtained.
For example, if you have a "resort hotel user SBT", you can get a discount on shopping at a specific store, or (2) have a "specific store user SBT". It is possible to envision a system in which people can stay at resort hotels at member prices. Mr. Shimoirisa said, "Until now, the idea was 'we want to keep our own customers.'
How can we realize a society where SBT is used?
As a step 1 in March 2023, the SMBC Group will first issue an SBT for the purpose of utilizing the KYC area for its own employees. As step 2, we will jointly experiment with other companies in the KYC area and functional purchasing, and in step 3, we will seek a wide range of partner companies and aim to develop the "SBT ecosystem" business.
The future we are aiming for is a society in which resumes and graduation certificates are issued as SBTs and widely used. SMBC Group has a policy to build "SBT social infrastructure" to realize this.
The only concern is privacy. In response to a question from the audience, Mr. Shimoirisa said, "The key to this initiative is how to systemize the needs of people who want to show their information to this person but do not want to show it to this person. will," he explained. "Until now, the worldview was that platform companies possessed and controlled information.From now on, how to create a worldview that allows individuals to control it. I think it's something I have to do," he said.
"In an era where information is managed by one's own hands"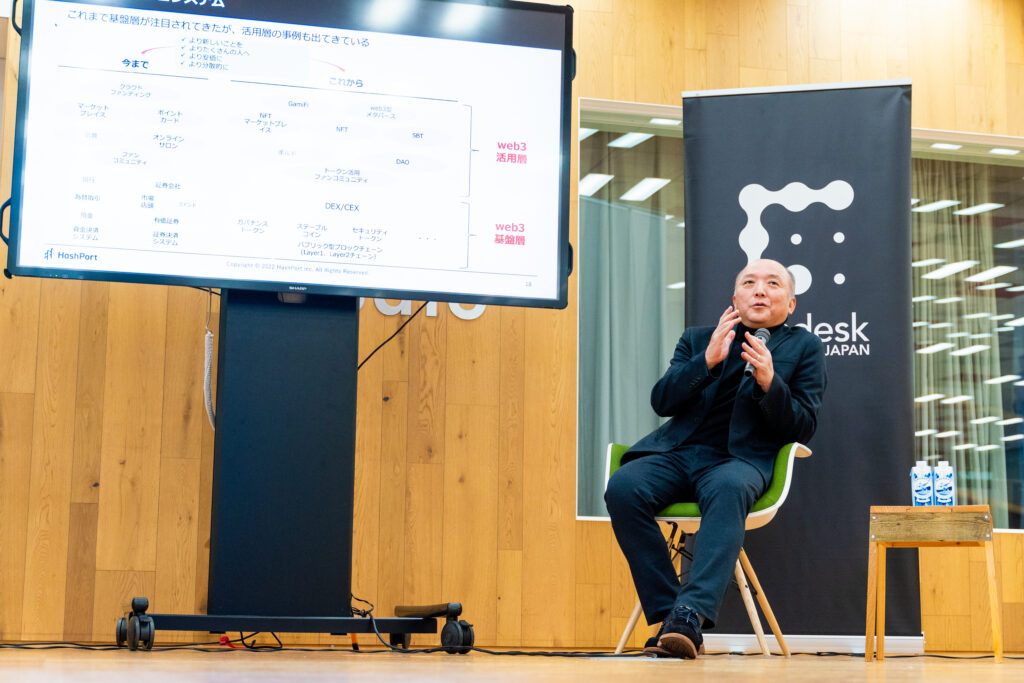 In the latter half of the event, Mr. Yoshida Yoshida, CEO of HashPort, and Mr. Hiroo Isowa, Managing Executive Officer of SMBC Group, had a conversation. He talked about the purpose of the collaboration.
Mr. Yoshida points out that the current situation in the so-called Web3 field is that "we have reached a stage where concrete examples of utilization are coming out more and more." While introducing a case where Starbucks, a major cafe chain, has started measures for users using NFT in the United States, he said, "I expect that there will be more and more cases of incorporating Web3 in Japan in the future."
Mr. Hiroo Isowa, Managing Executive Officer of the SMBC Group, says, "The idea of ​​managing one's own information has already become a need in our daily lives." However, digital information management for individuals is still far from ideal.
Mr. Isowa points out that while using various applications on smartphones, "There must be many users who do not remember what information was entered where." As a personal experience, I was forced to install a unique app at multiple pharmacies, and when I wanted to see a list of the medicines I was taking, I had to launch the app one after another to check. , paper is much more convenient," he confessed.
Concerning this situation, he raised the question, "Even if users are putting up with it now, they may be starting to realize that this is strange." We predicted that the need for individuals to manage information by themselves using SBT would become more apparent in the future.
What about "incentives"?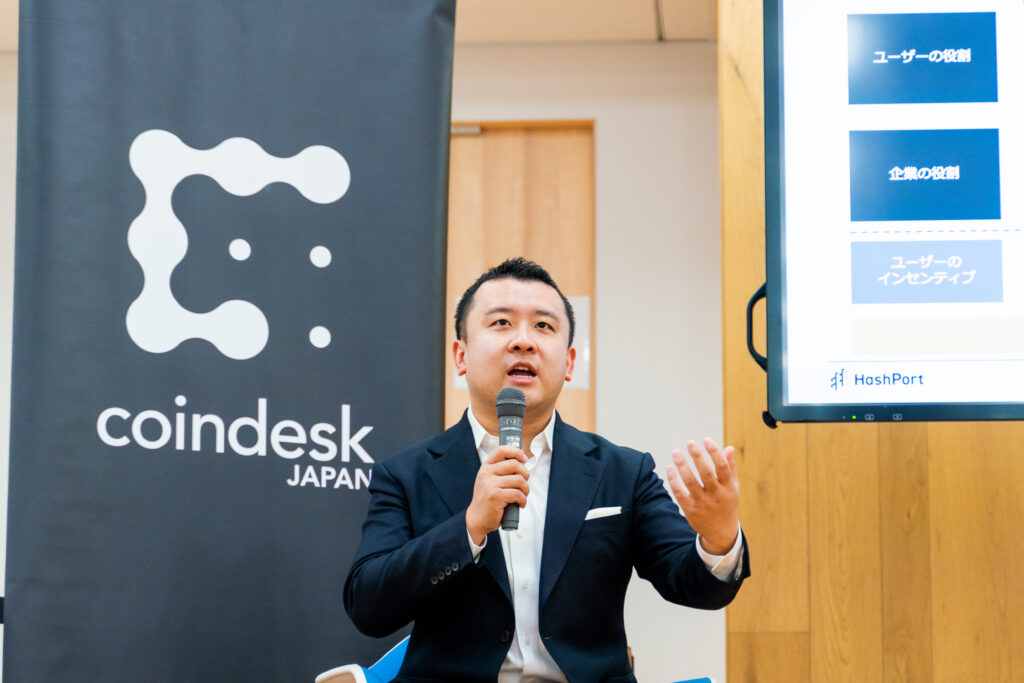 As an example of how SBT can be used in business, Mr. Yoshida introduced the company's NFT "NISEKO Powder Token". This is a membership NFT of Niseko Ski Resort in Hokkaido, which was used in a demonstration experiment conducted as part of the Niseko development project promoted by Tokyu Land Corporation. If you purchase this NFT, on the day randomly assigned to each NFT, you can have a special experience that you can exclusively use the course where no one has skied yet in the early morning hours before the ski resort opens to the public. is said to be possible.
Mr. Yoshida said, "Although we knew there was value in it, we wanted to give form to something that had no definition of value and could not be purchased. Furthermore, let's create a community linked to that. It was a project called, "he talks about the background. In the past, people who wanted to ski first thing in the morning had to line up for a long time in the cold early morning. If such needs are tokenized as "rights", it will be possible to use them as incentives to attract fans.
HashPort and SMBC Group, what is the aim of the collaboration?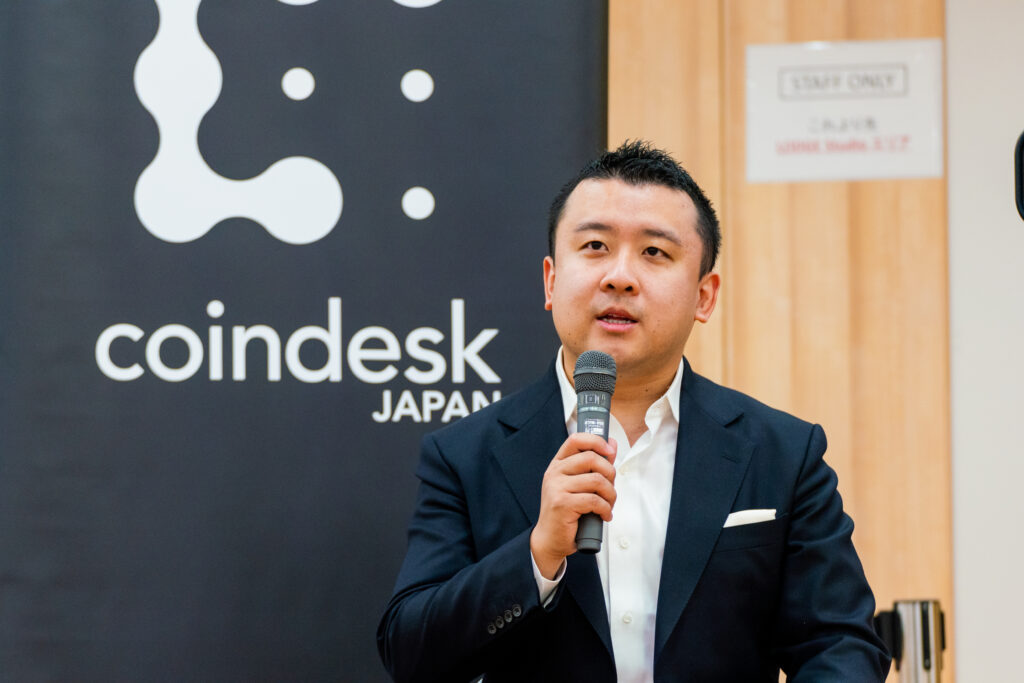 So, what is the reason for SMBC Group to join forces with HashPort at this time to enter the SBT business?
Mr. Yoshida pointed out that the value created by blockchain technology at the moment is only a "small part" of its original potential. The reason why it has not been able to demonstrate its true value is that "the real world and technology are not well connected. It is still a digital society, and in some ways it is complete with only blockchain." Chains must be more connected to social infrastructure," he said.
However, in order to gain the trust of the real world in this way, social trust that has been built up over time is also essential. "In that sense, the opportunity to collaborate with SMBC Group, one of the most trusted financial institutions in Japan, is an important opportunity for the development of the Web3 world and the realization of a decentralized society. I think it will be a step forward," he said with all his strength.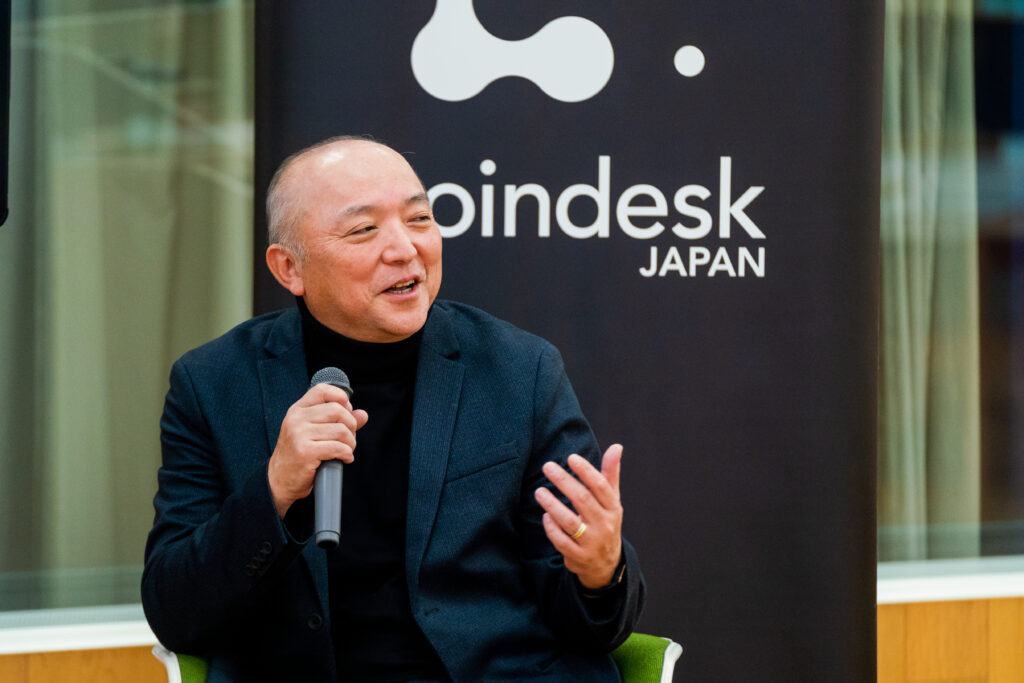 On the other hand, Isowa points out that the current situation, which is the stage before the penetration of blockchain technology into general society, is similar to the dawn of the Internet. "At the time, just because I was using the Internet, I was even looked at with shady eyes, but little by little it spread, and the world began to understand how convenient it was, and it started to turn around."
Many people still have the image of "speculation" in the current stage of blockchain and NFT, and now it is "a time when players with physical strength must row" (Mr. Isowa). explained. It is said that the aim of this collaboration is to "raise a flag" by taking the initiative from the standpoint of a major bank.
Of course, in order to realize the desired society and scale it as a business, wide-ranging social cooperation is necessary. Mr. Yoshida emphasized, "If one company wants to enclose it, it will be completed with its own database, so it doesn't even need to be a blockchain." Mr. Isowa also called for wide-ranging collaboration, saying, "We are not thinking about creating a profitable platform alone. We hope that various stakeholders will gather under this banner."
|Text and editing: coindesk JAPAN
|Photo: N.Avenue
[Event Report]Why are SMBC and HashPort collaborating on "Soulbound Tokens"? | coindesk JAPAN | Coindesk Japan Our Bitcoin News.